Transform your workspace with our eco-conscious office accessories, adding a touch of sustainability to your daily routine and making your work environment both stylish and environmentally responsible:
1x A4 Canvas Tote Bag
1x A5 Eco-Friendly Notebook
2x Eco Ball Pen (Click-to-Write)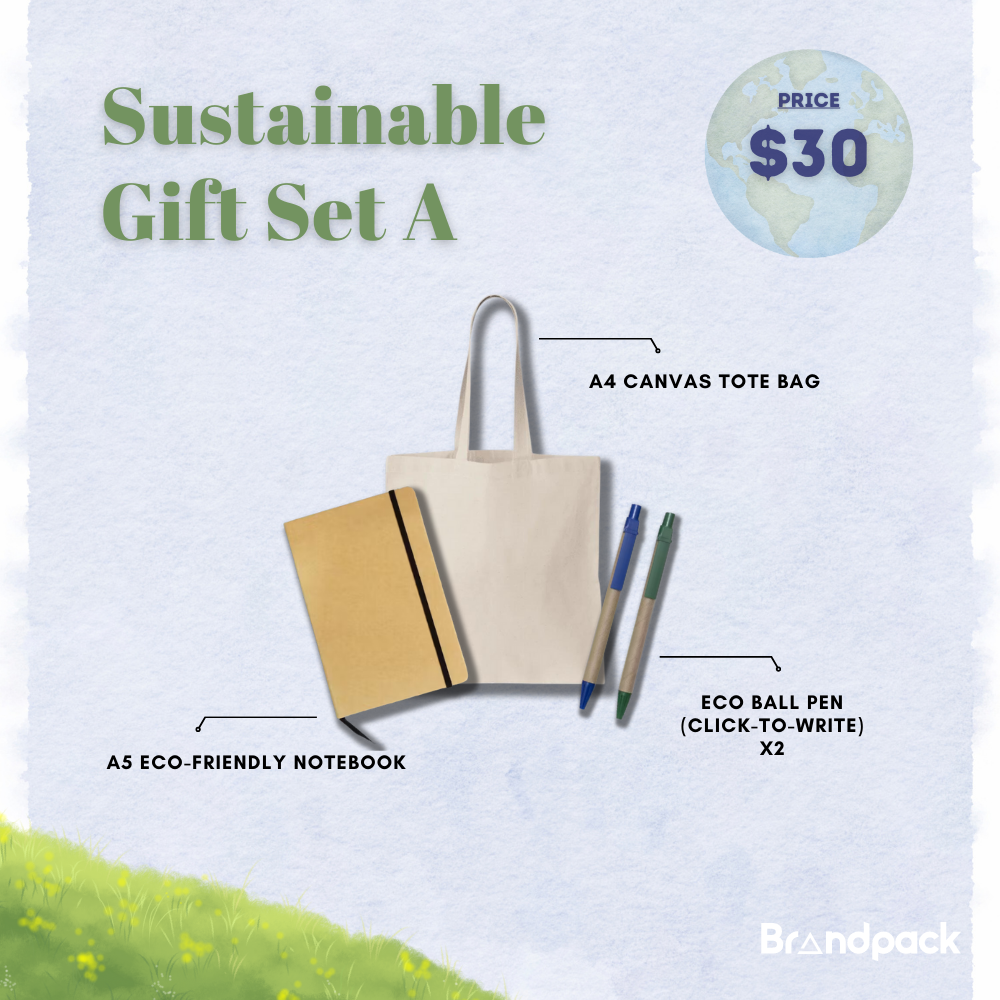 Upgrade your life, one sustainable accessory at a time – discover our thoughtfully curated Sustainable Gift Pack today:
1x Cooling Towel in Bottle
1x Microwavable Eco-Friendly Lunch Box
1x My Naked Bar Unscented Oatmeal Bar
1x Stainless Steel Cutlery Set with Straw in Wheat Case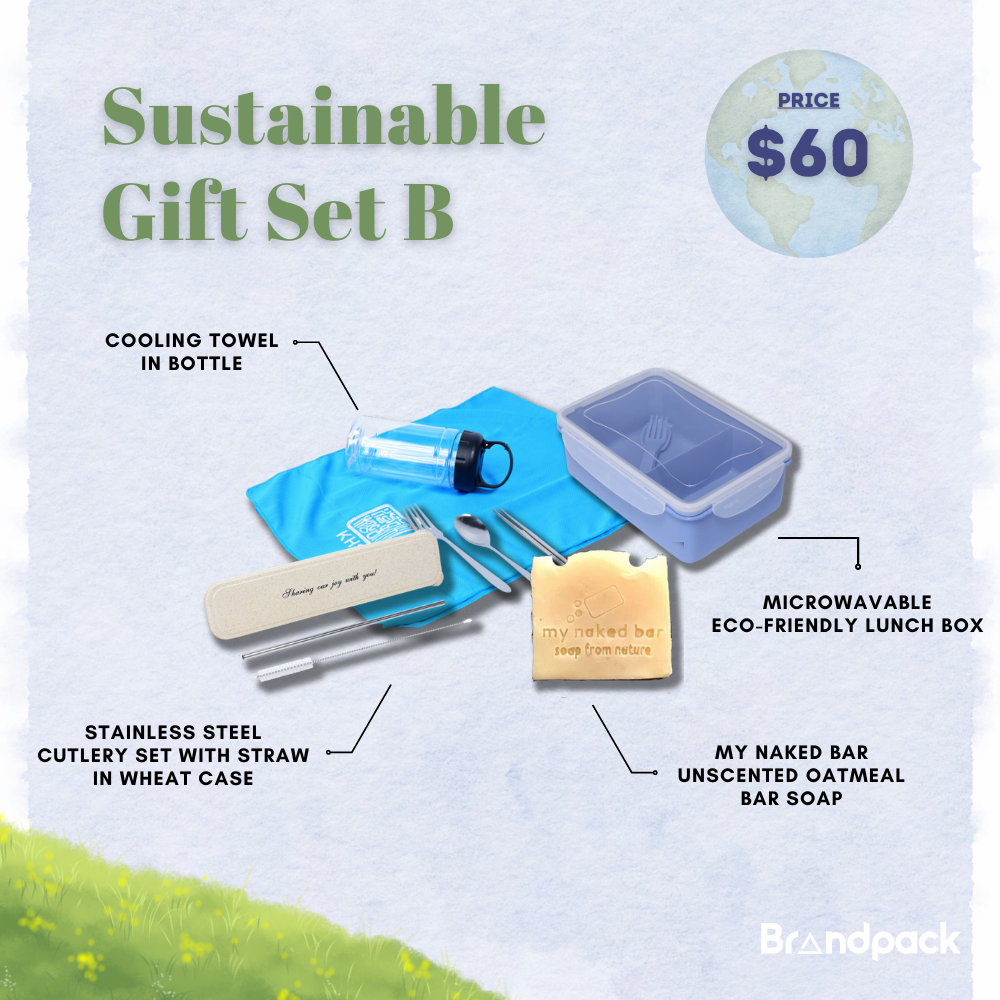 Uncover a world of sustainable possibilities, showcasing high-quality, eco-friendly items for mindful living that go beyond the ordinary and redefine conscious choices:
1x 500ml Sona Vacuum Flask
1x A4 Canvas Tote Bag
1x Canvas Zipper Pouch
1x Metal Straw in Canvas Pouch
1x Unpackt Artisan Garden Soap
1x Unpackt Bamboo Toothbrush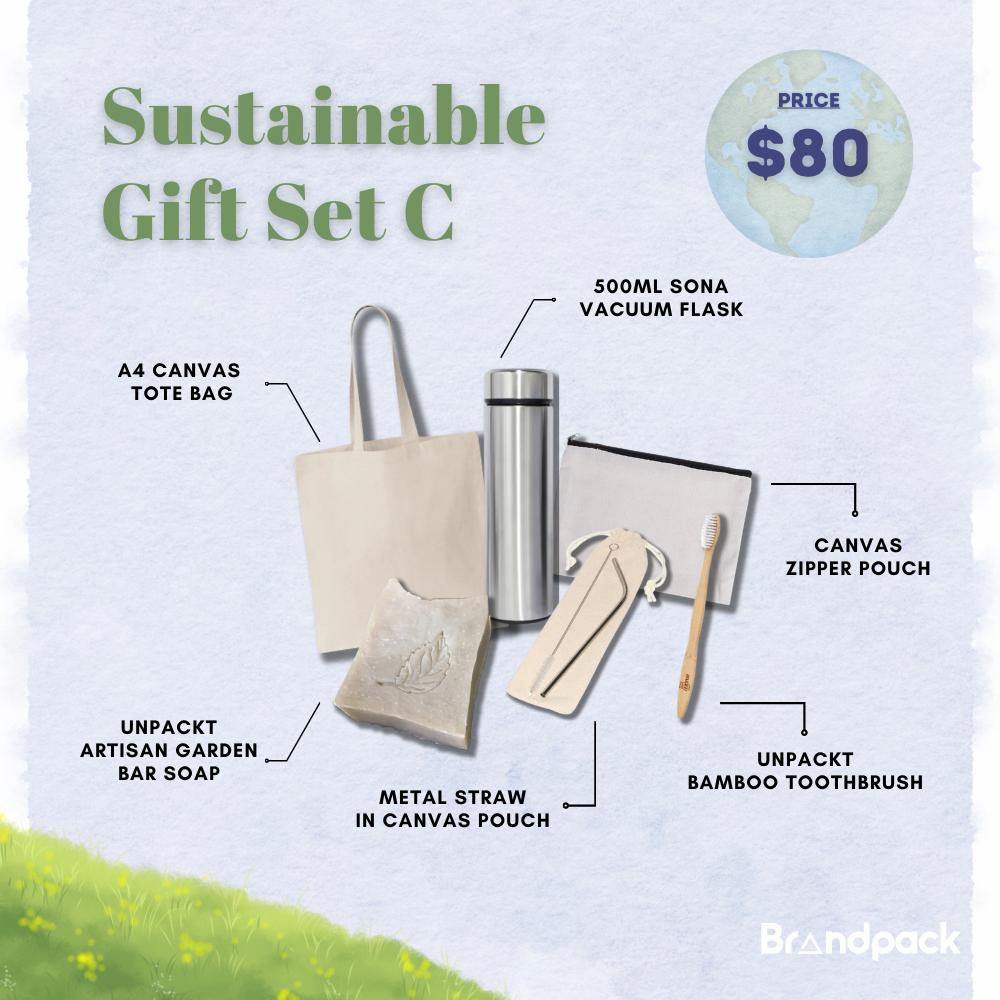 A selection of premium sustainable items that seamlessly blend quality craftsmanship with eco-conscious choices, enhancing your lifestyle in harmony with the planet:
1x A6 High Quality Muller Notebook
1x ChopValue Phone Stand
1x Oasis Stainless Steel Double Wall Insulated Travel Cup 340ml
2x Unpackt Bamboo Toothbrush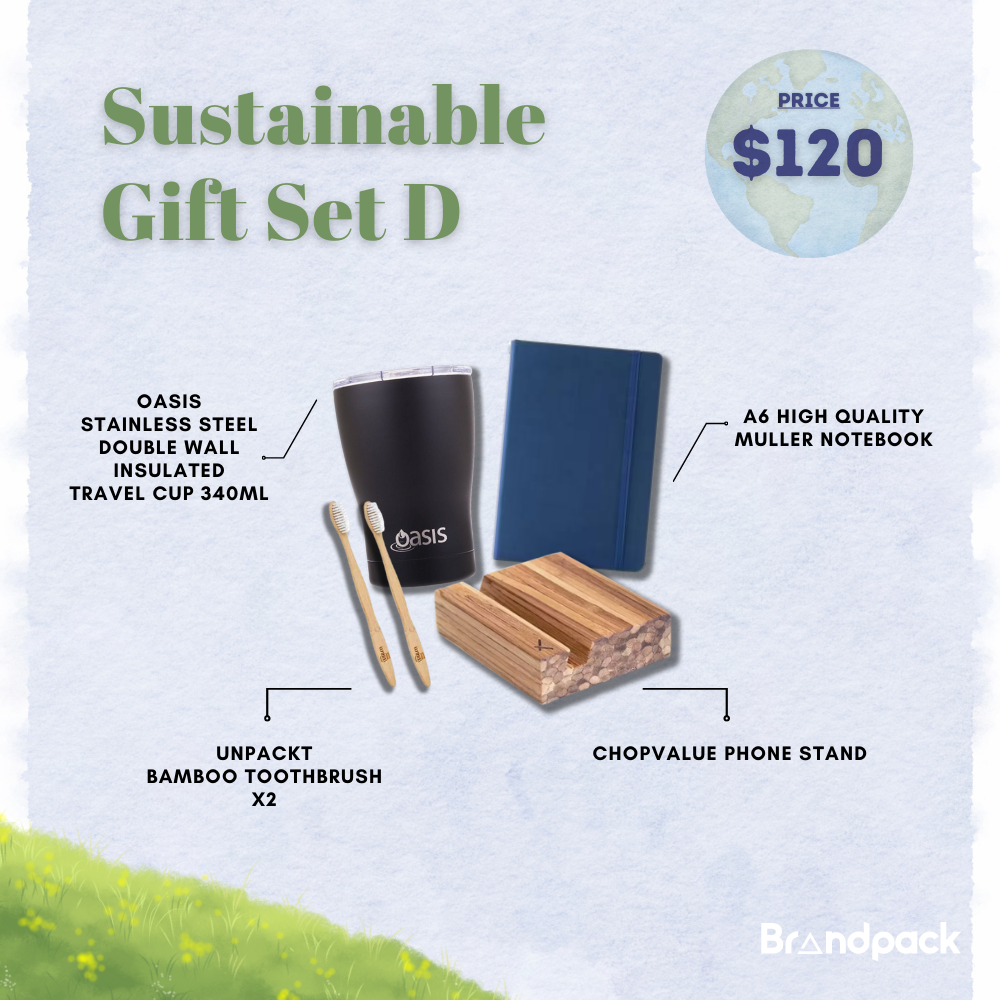 Ready to snag your eco-chic sustainable gift pack? Give us a shout and let the sustainability vibes flow your way!
In the mood of getting something different? On our website, you'll come across a diverse selection of gift packs to suit various preferences and needs.